Update from the Road
From Elizabeth: I recently had the honor of being a solo presenter and part of a panel discussion at the International Forum on Consciousness in Madison, WI. This years theme was "As Above, So Below". It was all of the things I do— perform music (singing with crystal bowls), give an academic presentation on the science of auditory consciousness, host tables as the presenter— and then something that has NEVER been done before… I hosted the very first Binaural Beats Silent Disco to ever be done !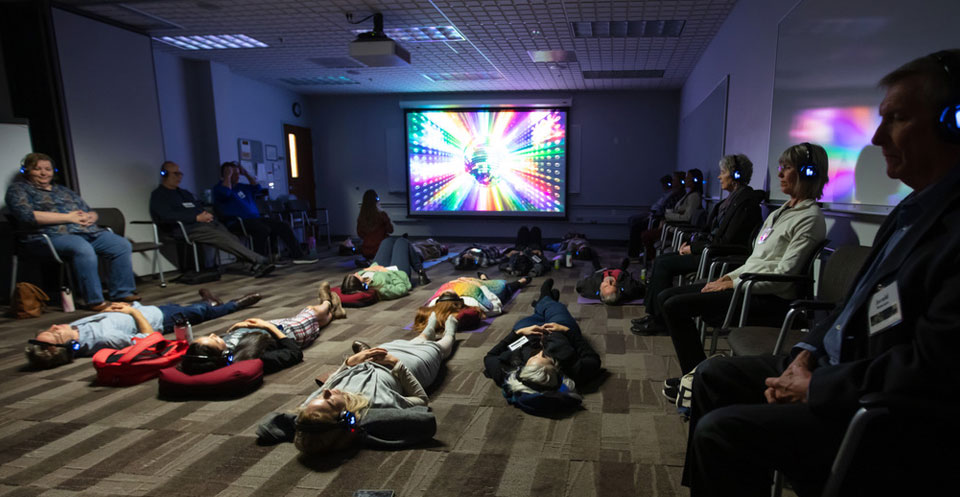 Madison, Wisconsin is so graceful, and my hosts were quite generous! I was hosted by a bio pharmaceutical research institute, Promega, and the Usona Institute. They research and manufacture plant medicine for treatment-resistant depression, among many other things. I spoke to them on my topic, the auditory brain, and how sound alters our states of consciousness, and the potential synergy of that with their field. So basically sound (including binaural beats) as part of the program/cure.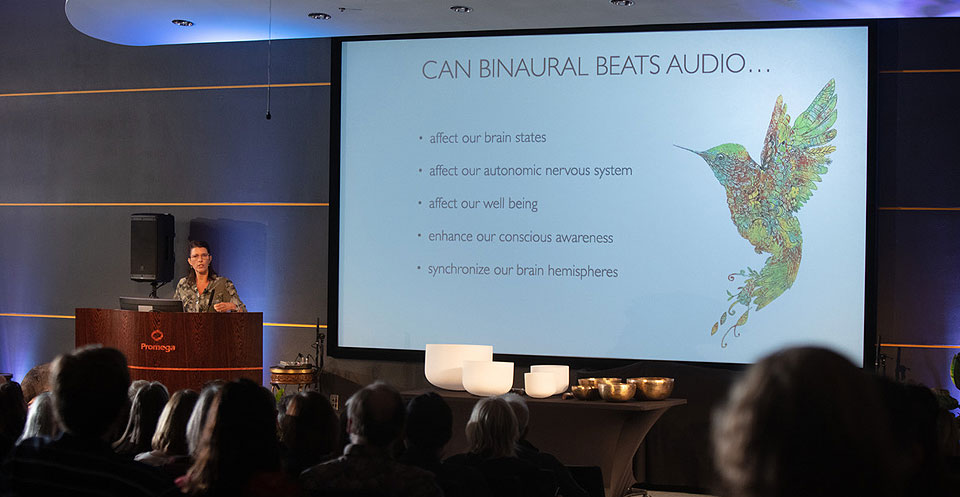 Thanks to BTCI, Promega and Usona Institute, the first Alpha Theta Binaural Beats disco has been launched to enthusiastic reception!
People have been so grateful:
"Thank you for the Silent Disco. I was feeling a bit frayed by all of the talks.
Your sound session has started knitting me back together".
~ Dave R.