Binaural Beats on the Move
Few things give such a satisfactory sense of accomplishment as hearing how something you're pouring your lifeforce into, has affected someone in a positive and beneficial way. Such is the case when we received an email from 'Leo's Mom', Becky.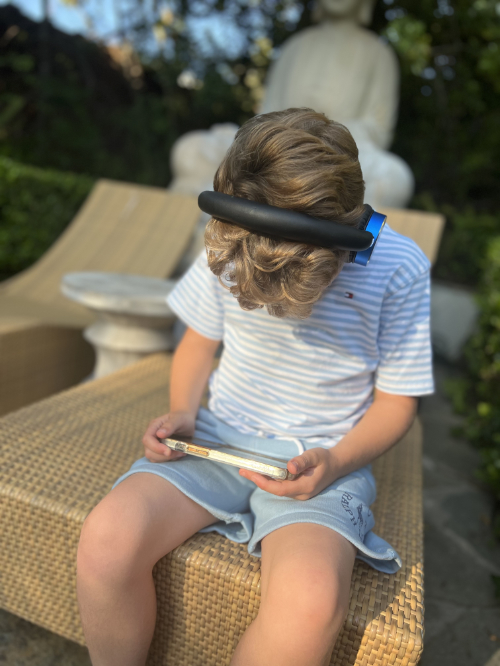 Becky shared with us that when Leo was in the womb he experienced some brain damage and can still seizure. Despite this, Leo is a shining child who - when introduced to binaural beats by mom - chooses the tracks daily to alter his focus, sense of calm, or even keep a potential seizure at bay. He even makes up his own melodies and lyrics and sings along in the car as you can see in the video below.
His latest favorite listen is Floating Beta Boost for Motivation which helps him center and focus. When asked which binaural beats tracks is his favorite, he replies, "City Day, because I love it! I really like to listen on the way to school because it makes me feel good". He describes his 10-minute 'City Day' experience as "Before I feel cloudy, and after like a hug".
Wow. What a wonderful thing to hear!
Please take a moment to watch the video of Leo shared by his mom and see this sweet boy singing along to the 'Floating' track on his way to school.
If you - or someone you know - has a binaural beats experience you'd like to share, please Contact Dr. Elizabeth.